Holy Communion - 04 June 2016
On Wednesday 16th March 2016 some children from our school celebrated their 1st Confession.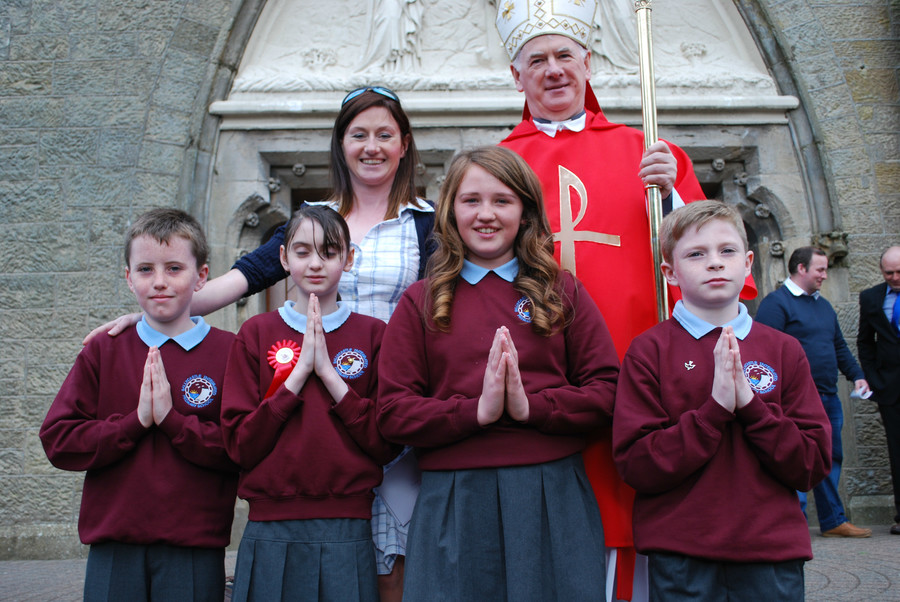 On Monday 20th April 2015 some children from our school celebrated their Confirmation. Each child chose a special name to celebrate this sacrament.
Pupils from our P3 class preparing for the sacrament of 1st confession.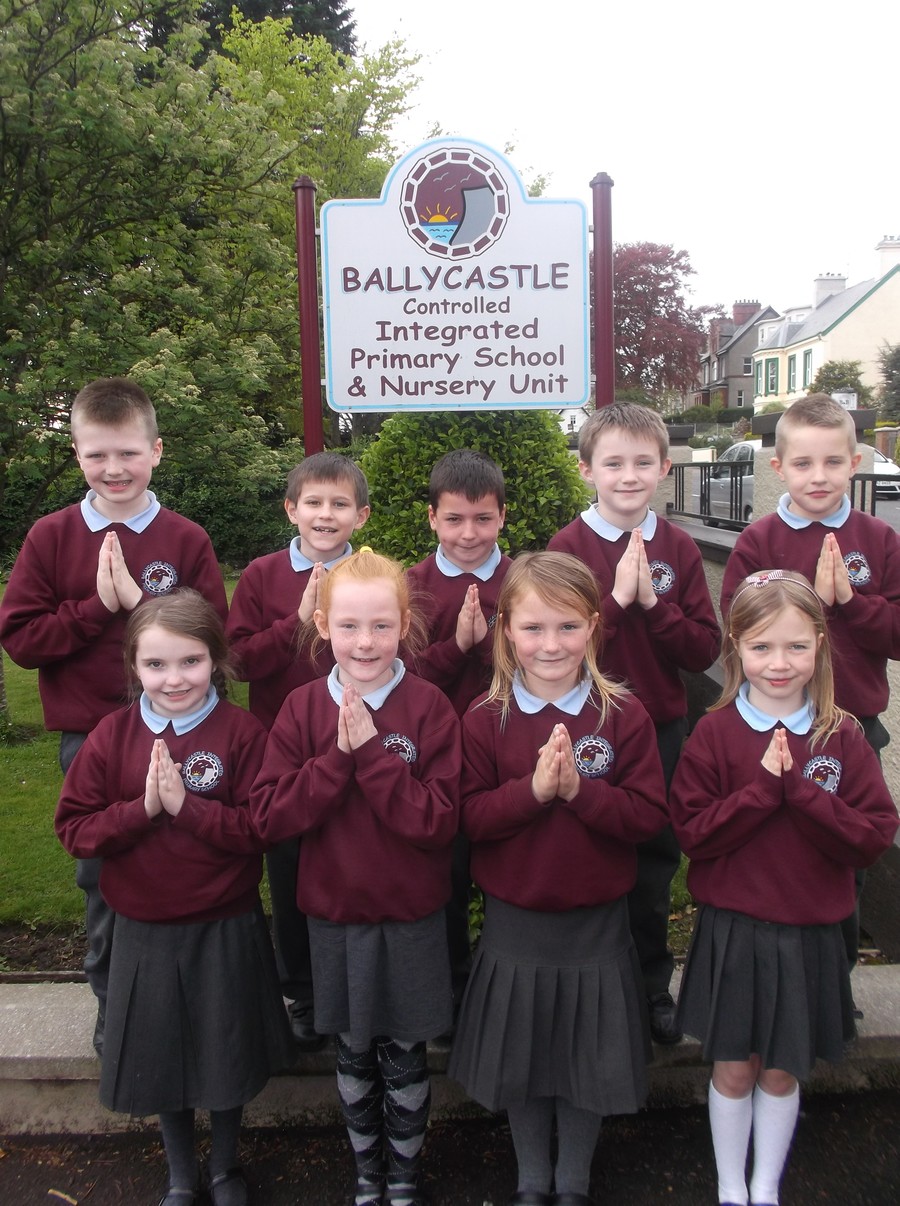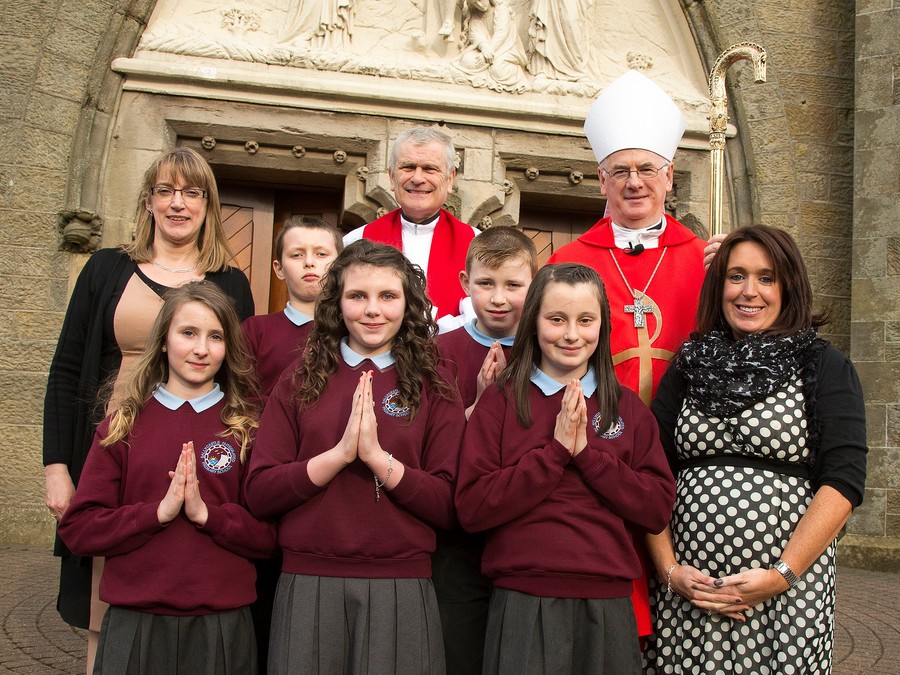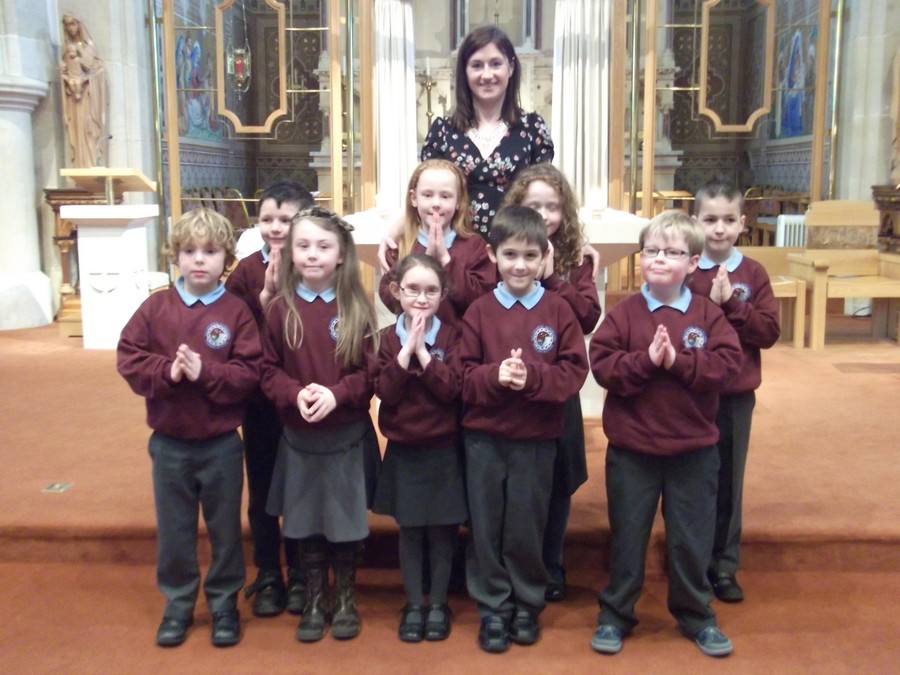 Primaries 3 to 7 held a Carol Service in Ballycastle Presbyterian Church. The theme of the service was "Give Hunger the Boot". This was school's chosen charity for the year. The service incorporated a combination of traditional and contemporary elements.The pupils from P3 performed a short nativity play to remind us of the true meaning of Christmas. Church was packed to capacity on the night and all who were there said what a wonderful service it was! The photos below were taken during one of our rehearsals as we were too busy on the night to take pictures. Thanks to Miss Patton who organised the whole event, Rev. Stanbridge for allowing us to use the church, to Paul Kane who opened the church for us on many occasions to practice and of course our wonderful pupils who worked so hard learning words of songs, actions and sign language also!