Bee Boxes
The National Trust came in to P6 to help them make 'bee boxes'. They taught them about the importance of bees and making a safe habitat for them. They were lucky enough to make a bee box each that they can use to help the bees in their own garden.
Our KS2 choir were invited to sing at the opening of the APTIS conference in Corrymeela. They sang 'Happy' and 'Roar' and performed brilliantly!!
In March last years P5/6 class returned to the Giants Causeway to take part in the 'Plant it, grow it, eat it' campaign and harvest the potatoes they planted last year.
Primary 3 and 4 visited the Giant's Causeway Visitor Centre on 3rd December to sing a few Christmas songs. We also got to make a few decorations for their tree and someone very special paid us a visit.....something that we were all very excited about!!! Thank you to the friends and family members who came along to hear us sing!!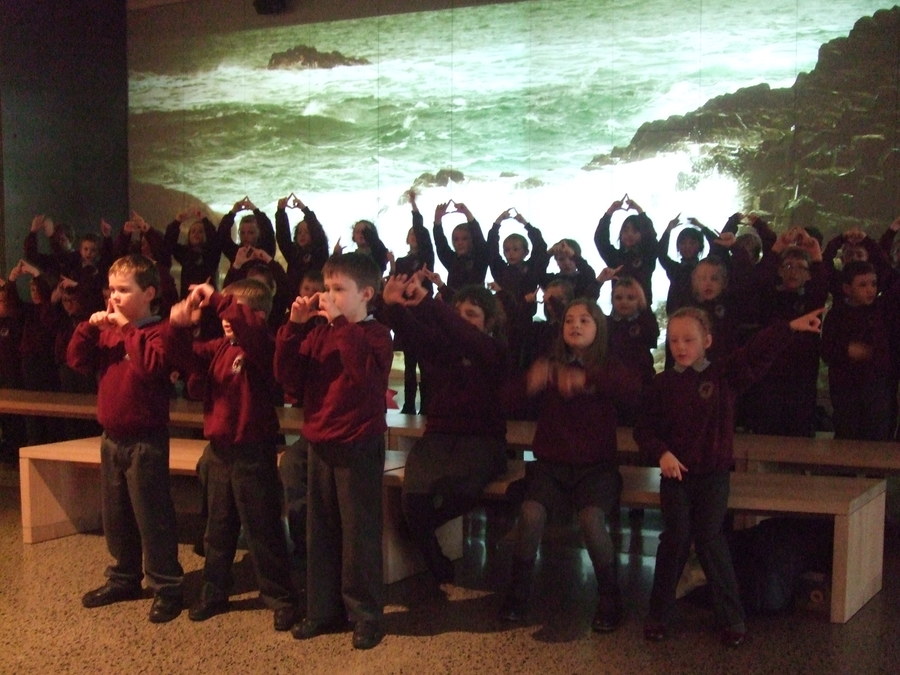 Singing our little hearts out!!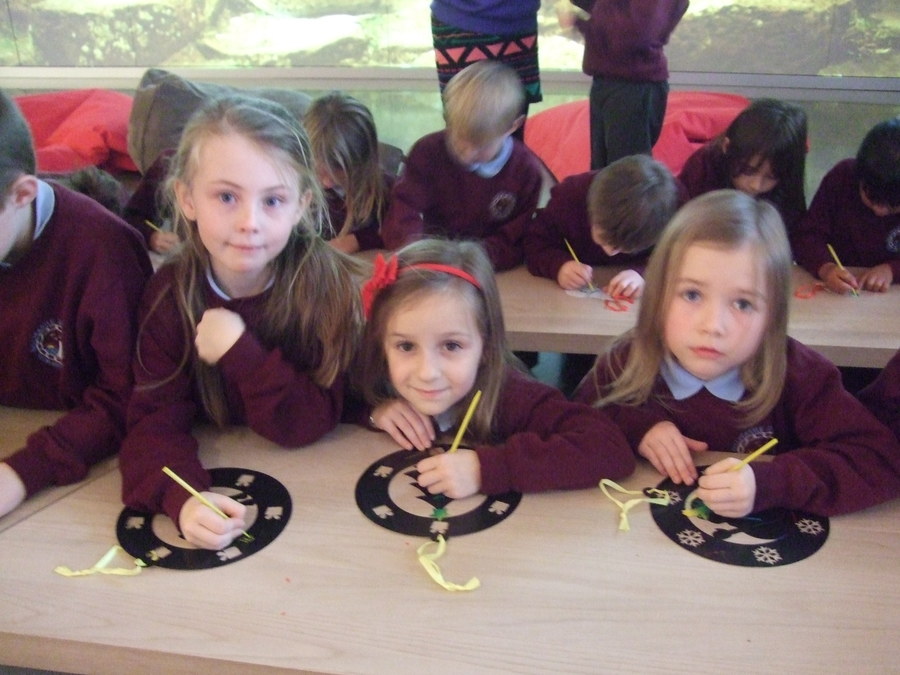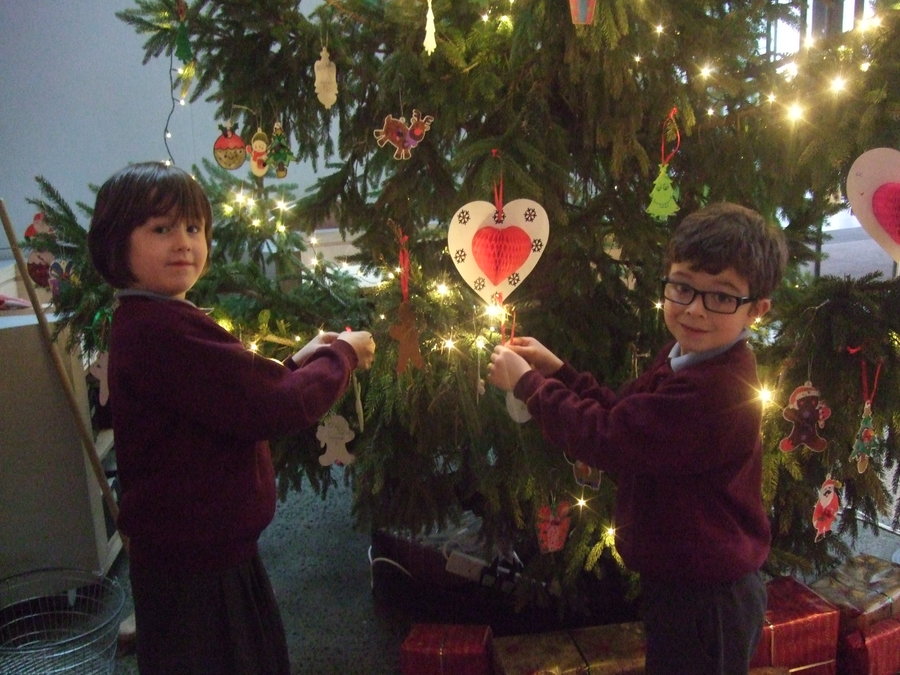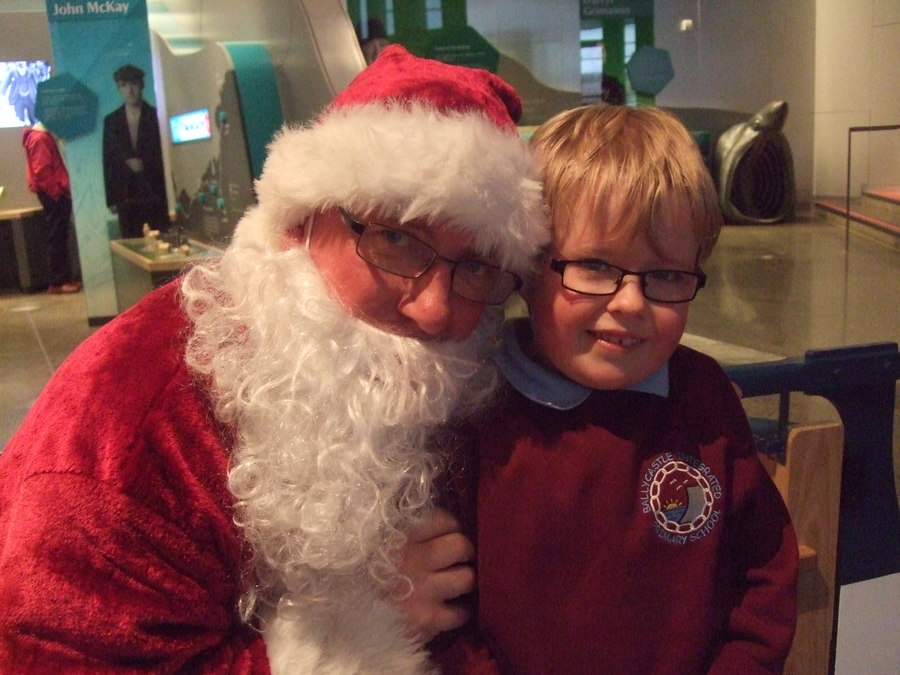 A hug from a special visitor!
Rachael and Judith from the National Trust visited P4 on 11th December and taught us all about reindeer and other breeds of deer. We then got to make our own reindeer pots. Maybe we will use them on Christmas Eve to put out food for Santa's reindeer!!